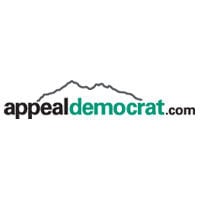 Wildfire smoke affects crops and workers | Colusa Sun Herald
Wildfire smoke is not only affecting local air quality, the region's agricultural industry is also being impacted by the smoke-filled skies.
Whitney Brim-DeForest is the county director of the University of California Cooperative Extension (UCCE) for Yuba and Sutter counties. She is also a rice advisor for UCCE in Sutter, Yuba, Placer and Sacramento counties.
She said the smoke from wildfires impacts different cultures differently.
"For rice, most of the impact would occur due to blocking solar radiation (sunlight) and slowing photosynthesis," Brim-DeForest said. "If sunlight is severely blocked, it stunts plant growth and can reduce yields."
In 2018, the region experienced reductions in rice yields on the northwest side of the valley in Glenn and Butte counties due to fires in the Redding area.
"In 2020, the smoke happened later in the season and we didn't see any performance impact," Brim-DeForest said. "Based on last year and the timing of the smoke this year, we don't expect to see any impacts on rice yields."
She said it's not known if the smoke can affect the quality, taste or milling yield of the rice. Farmers can do little to counter the impact of smoke on their crops.
"There can be negative health effects for our workers, so it's important that everyone wear N-95 masks when the AQI is over 150," Brim-DeForest said.
Amber Vinchesi-Vahl is UCCE's Vegetable Consultant for Sutter, Yuba, and Colusa counties.
"Heavy smoke can delay tomato ripening schedules, which means delayed harvest or more green fruit at harvest," she said.
Franz Niederholzer, UCCE Orchard Systems advisor for Sutter, Yuba and Colusa counties, said almond crops were also affected.
"Smoke has been a real problem in almonds because it has reduced solar radiation on the orchard floor and slowed the drying of the nuts on the orchard floor (after shaking) and thus slowed down operations, increased water stress and increased the risk of ant damage (longer time on the orchard floor)," Niederholzer said.
As far as rangeland livestock are concerned, smoke does not appear to impact forage quality, according to Dan Macon, UCCE animal husbandry and natural resource advisor for Placer, Nevada, Sutter and Yuba counties. .
He said it is not known if the smoke has an impact on animal health. The UC Davis School of Veterinary Medicine is asking producers about the issue.
Sara Light, UCCE agronomy advisor for Sutter, Yuba and Colusa counties, said she hadn't heard of as many problems as last year, when smoke was an issue during the most of August. She said it might be too soon to tell how bad this season will still be.
"Because it was a very hot summer, some major crops matured and were ready to harvest earlier than expected," Light said. "That may mean they've avoided the risk of smoke damage."
She said an indirect impact of wildfire smoke is that when a grower harvests a crop at higher than optimum moisture, it will affect downstream processing. Options are limited as to how to respond to this problem.
"Please let your agricultural adviser know if wildfire smoke is affecting your crop so we can keep up to date on the impact of the fires in our area," Light said.