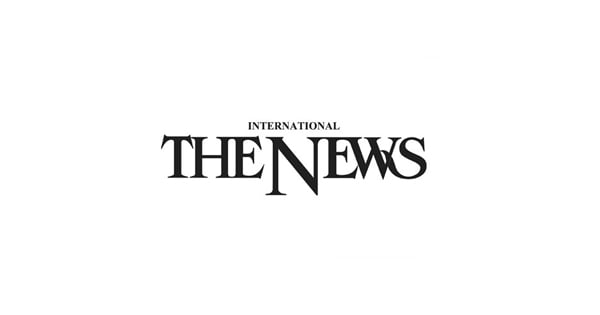 Water inflows drop by 48%, jeopardizing Kharif's crops
ISLAMABAD: As the Rabi season has set in and temperatures have risen in the Indus river basins, water flows are not yet improving, which puts senior Indus River officials System Authority (IRSA) in a state of shock.
The country has total inflows of 81,700 cusecs into its system compared to the average inflows of 1,56,000 cusecs recorded over the past 10 years, showing that water flows have decreased alarmingly by more than 48% . The current situation has jeopardized the seedlings of Kharif. The worsening water situation forced IRSA to transfer 33% of water losses to Sindh and Punjab against their withdrawals, senior Water Resources Ministry officials told The News. They said the deteriorating water situation is expected to mostly continue to hit in April and May.
Water demand from Punjab is 70,000 cusecs but IRSA provides 46,000 cusecs of water and same withdrawal from Sindh is 40,000 cusecs but it is supplied at 3,2000 cusecs daily .
Interestingly, this time the snow in the Indus watersheds has accumulated more than last year. This time the snow amounts to 37.5 inches compared to the 25 inches recorded last year, but the water flows in Skardu amount to 23,000 cusecs despite the temperature rising to 17 degrees centigrade against water flows at 24,000 cusecs last year with temperature at 11 degrees centigrade.
When contacted, IRSA spokesman Khalid Idrees Rana confirmed that water flows in the system have dropped to just 81,700 cusecs from average flows of 156,000 cusecs recorded over the past decade. He said the Met office had made its first discovery as to why water flows were not improving despite catchments receiving more snow than last year and the temperature also being higher. comparatively. According to the first observations, this time the snow fell at most at high altitude and less in Skardu and its suburbs. High altitude snow needs more temperature to melt while less snow in Skardu has negligible impact on water flows.
Rana said climate change is negatively affecting the country's water needs, which could impact Kharif's crops, mainly cotton. At present, the country has only 0.288 MAF of water stored in the Mangla Dam compared to 2 MAF of water in the same period last year. The Tarbela dam has always been under water for many weeks. Rana hoped that water flows would start to improve in June.
When asked if the IRSA had drawn up a water shortage project for the start and end of the Kharif season, bearing in mind the 28% water loss judged during a meeting of the IRSA advisory committee which met on March 31, he said the IRSA was working on and will soon finalize the water shortage projections for the Kharif season.
Sindh, the lower riverine province of the country, currently needs water for sowing cotton near the Nara Canal. Sindh also needs water for planting sunflower crops as well as for mango orchards. At present, the withdrawal from Sindh is 40,000 cusecs per day, but the province receives 32,000 cusecs per day with a shortage of 33%.