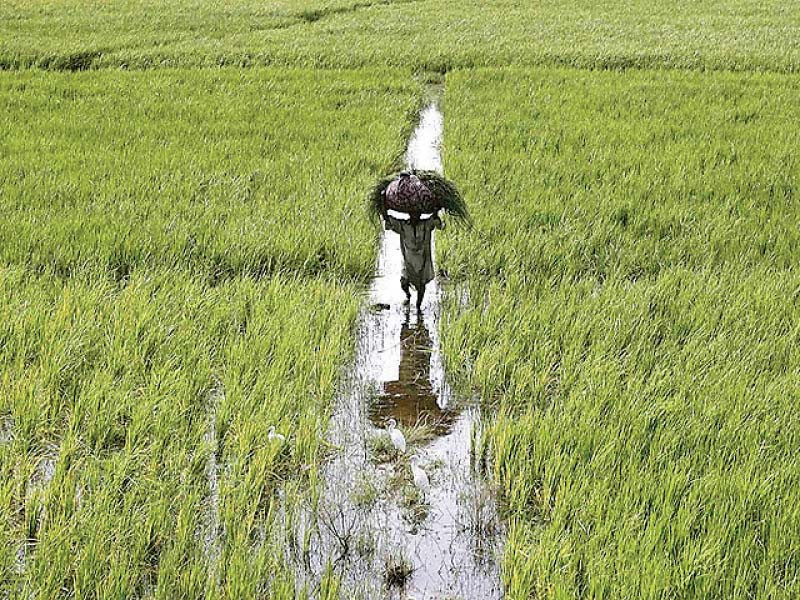 Valuable rice, cotton and vegetable crops destroyed, says Memon
CARACHI:

Sindh Information Minister Sharjeel Inam Memon said crops spread over 4,420,484 acres have been destroyed by recent rains and floods in the province. Valuable cotton, rice and vegetable crops have been 100% destroyed, which will lead to a huge loss of exports and food shortages are feared in the future.
He said 100% of the date harvest has been affected. If the water situation remains the same for the coming month, mango trees and orchards will also be affected. A mango tree takes eight years to bear fruit.
In a press conference, he said that in the current situation, the nation needs unity. The minister stressed on mutual communication between philanthropists, NGOs and the government of Sindh and called on philanthropists and non-governmental organizations to keep in touch with PDMA to provide assistance to each affected person so that help can reach people far away. areas.
Sharjeel said so far 559 people have lost their lives and 21,891 are injured. In addition, 1,465,941 houses were affected by the floods, of which 556,120 were completely destroyed, while the rest were partially damaged. He further said that 9,788,969 people from 1,675,817 families have been affected, 6,278,007 are homeless.
In addition, 6,278,007 people have been moved to relief camps, where they receive standard cooked meals and sanitation facilities.
Memon said people in the villages lost 103,066 head of cattle. He said the Sindh government has also started vaccination to protect livestock from diseases. The Provincial Information Minister said that the first priority of the Sindh government is to save the lives of the people in the affected areas and in the second phase, the comprehensive rehabilitation of the victims will be initiated.
Published in The Express Tribune, September 4e2022.