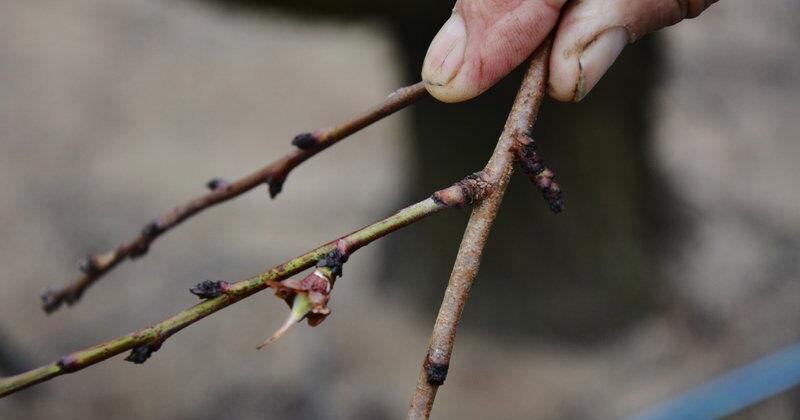 Texas fruit crops need rain and cold hours | Lifestyles
According to Texas A&M AgriLife Extension Service experts, fruit crops in Texas are lagging behind the hours of chill needed to trigger optimal flowering and good fruit set.
If Punxsutawney Phil was right, there are still plenty of winter days left, but experts say Texas fruit crops need cold, clouds and rain.
Fruit trees, such as peaches, apples and even blackberries, depend on cool, cloudy weather in the winter to promote proper physiological growth in the spring, said Larry Stein, Ph.D., horticulturist AgriLife Extension, Uvalde . If the plants do not receive the required number of hours of chilling, the plants may be slow to emerge from the leaves, which usually leads to poorly developed fruit or no fruit at all.
"Growers in different parts of the state have plants with different chilling requirements," he said. "Orchards in the Rio Grande Valley can have trees that require 200 to 300 hours of chilling, while varieties that perform well in North Texas can require 900 to 1,000 hours."
Clouds, cold equivalent to hours of cold
The cold hours start piling up after the first frost of each fall, he said. Trees go dormant for the winter, but the cold hours promote hormones that dilute the growth inhibitors through the winter and prepare the plant to break dormancy and start new growth, flower and bear fruit.
Growers want the timing of new growth and flowering to coincide with avoiding the average final spring frost, which would damage budding fruit.
Appropriate chilling hours trigger good leaf and bud development at the right time, Stein said. A lack of chilling hours can result in poorly developed buds and flowers which can have a cascading effect leading to stunted or misshapen fruit or even no fruit.
Leaves help trees produce energy and protect limbs from sunburn, but multiple seasons of inadequate chilling hours can kill plants, Stein said.
Wet, cloudy conditions and temperatures between 32 and 45 degrees are ideal for accumulating cold hours, Stein said. Temperatures were relatively cool, but drought and sunny days inhibited the process.
Stein said there was still time to catch up on important hours of relaxation. Last year, the cold hours were late until winter storm Uri produced chilly temperatures across the state. The storm hurt some fruit growers and had generally negative effects on agriculture, but cold temperatures helped most tree varieties in the state, Stein said.
"Last year was marginal so far, then Uri came along," he said. "There were low-chill varieties that were getting active, and they got hammered. But for the most part, this cold front put us over the top with the cold hours needed to get a good harvest.
Blue bird days, go away
Jim Kamas, fruit specialist AgriLife Extension, Fredericksburg, said the accumulation of chill hours started late and is still falling. He doesn't expect cooling hours to be as short as 2016-17, when central Texas received just over 450 total hours. But more cloudy and cold weather is needed with cold hours barely exceeding 600 at this point in the season.
Kamas said chemical growth regulators can mimic chilling hours, but availability could be an issue as the products are imported from Europe. And the product must be applied 30 days before full bloom, on average March 17th.
Unless growers have plant growth regulators to apply or Mother Nature offers cold, wet weather soon, Texas fruit crops from peaches to grapes could be at risk for lower yields, misshapen fruit with less market appeal, delayed and inconsistent fruit harvests and stressed trees, Kamas mentioned.
"We have a saying that there are only two types of people who like 36 degree days which are gray, cloudy, foggy, rainy and just plain gross – duck hunters and fruit growers," said he declared. "Most people wouldn't agree, but winter days like this make them smile because they know good things are happening."