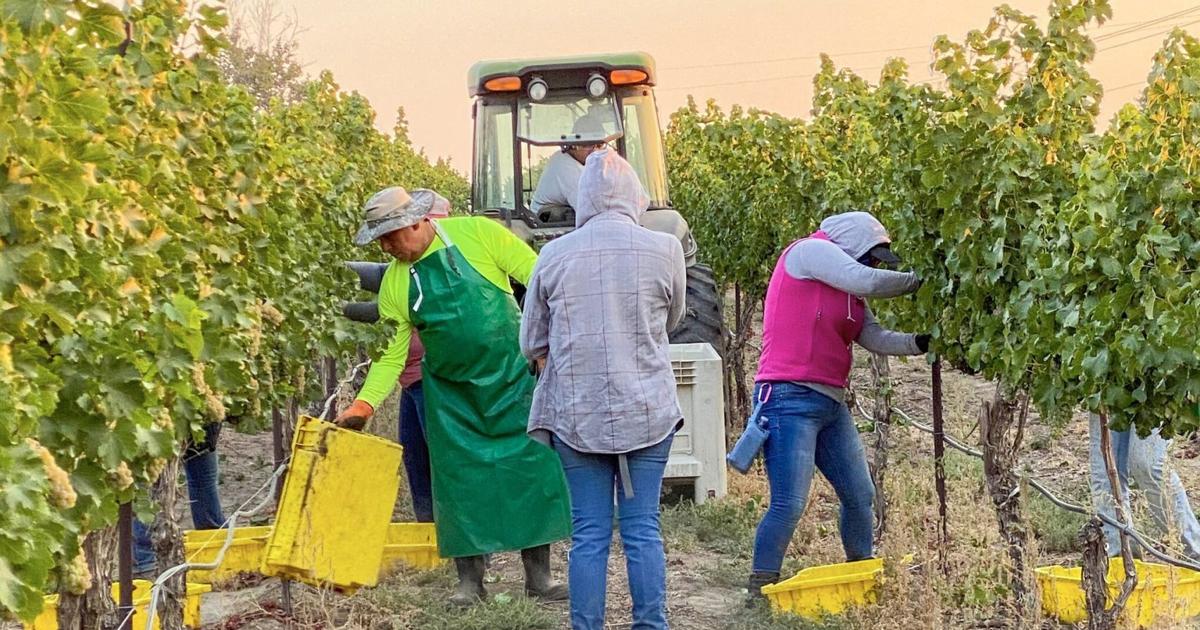 Smoke on the Vines: Wine Industry Seeks Solutions to Persistent Problem | Business
KENNEWICK — Hundreds of owners and wine industry professionals joined a seminar Tuesday on the effect of wildfire smoke on wine, seeking answers to what is becoming an almost annual problem. .
The session was both a science lesson and a damage control session. Unfortunately, remedies for the effects of wildfire smoke are still being researched, and preliminary results show that processes to remove the "ashtray aftertaste" from wine are neither easy nor cheap.
"You can taste it in your palate, you can smell it in your nose. What are you doing?" asked McKinley Dixon, assistant winemaker at Four Feathers Wine Services, during Tuesday afternoon's seminar on the floor of the Toyota Center in Kennewick.
Dixon, Tom Collins of Washington State University's Viticulture and Enology Program and other industry players discussed the issue at WineVit 2022, an annual gathering of the wine industry in the state organized by the Washington Winegrowers Association.
Charlie Lybecker, winemaker and co-owner of Cairdeas Winery near Lake Chelan, led the smoke effect seminar and noted how wildfires have affected his business over the past seven years.
"In 2015, we had the largest wildfires in Washington State history in our backyard," Lybecker said. "Some of the most smoke-affected wines I've ever tried were white wines."
With climate change, recent western droughts, and an almost annual wildfire season in late summer and early fall, winemakers "must move past the head-in-the-sand approach… and use the tools we have," Lybecker added.
The "smell of smoke" in wine was first discussed in 2013, after smoke from a wildfire affected some Washington vineyards and wineries in 2012, Collins said. The smoky smell/taste of the wine was found to be caused by increased levels of two compounds: guaiacol and 4-methylguaiacol.
Over the past decade, Collins and his colleagues at WSU have worked to install smoke sensor arrays in commercial vineyards in central and southern Washington, tested the effectiveness of "spraying barrier" applied to vines to prevent smoke compounds from entering and investigated the use of enzymes. and reverse osmosis to treat wine after fermentation.
Network to monitor smoke
The first sensor network was established in 2020, with monitors placed in eight vineyards to track PM1, particles smaller than one micron, which are spread by smoke from wildfires, Collins said.
A Labor Day dust storm in 2020, followed by a solid week of wildfire smoke shortly after, ultimately resulted in higher levels of guaiacol and 4-methylguaiacol in some Washington wines produced this fall.
For 2021, Collins' team doubled the number of monitors, creating a network of sensors in an east-west corridor from Walla Walla to Yakima, and a north-south corridor from Lake Chelan to the state line of the Oregon.
"This year (2022), we will have 28 to 30 monitoring sites installed by May," he added, noting that they will be placed in various topographies to better measure the amount of smoke affecting hillside vineyards. of hillside.
Barrier spray and treatments
Last year also saw a barrier spray trial, although Collins found that the grapes and any harvested stems or leaves must be thoroughly washed before the winemaking process or smoke compounds will end up in the wine.
"We think these materials do what we want them to do, we just have to get them out of the vines," Collins said.
Dixon, who tried several different techniques to "treat" wine that smelled like smoke, found that a process called differential filtration "has a tremendous and dramatic effect in reducing all of these measurable compounds."
Although differential filtration is expensive, it can be part of a larger process of breaking down smoke-tinged wine and then reconstituting it through blending, Dixon said.
Sadie Drury, who manages eight vineyards including Seven Hills Vineyard near Walla Walla, discussed the financial options for vineyards and wineries when they have smoky grapes and wines.
Crop insurance is an option, although it requires vineyard owners to understand the rapid testing protocol in case their grapes are rejected by wineries. Producers could also offer wineries a discount on smoke-affected grapes, Drury said.