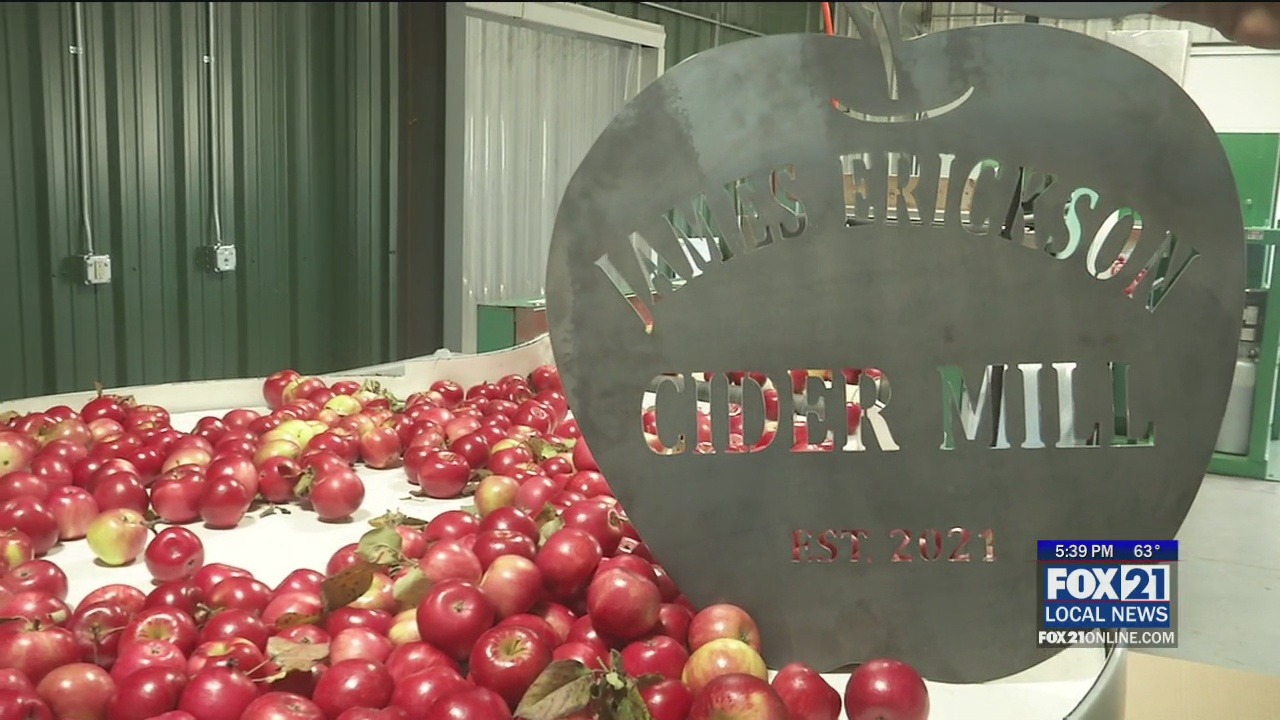 Orchards preparing for Apple Fest
In its 59th year, Apple Fest will be back in full swing.
BAYFIELD, Wisc. – "We're going to have the same thing with cart rides, live music. Picking apples. We have all the goodies in the store, "says Fred Erickson, owner of Erickson Orchard.
In its 59th year, Apple Fest will be back in full swing.
Despite the drought, the orchards are ready for people to return to the farms.
"The apple harvest is down 40% from last year, which makes a difference in the amount of cider you can squeeze," Erickson said.
Small farms like Hillcrest Orchards work hard to bag apples.
"We do a lot of preparation. My sister and I make a lot of jelly and jam. My sister bakes a lot of pies. Basically our certified kitchen works 24/7 between the two of us, "says Perri Campbell, owner of Hillcrest Orchards.
With each orchard looking forward to the weekend.
"We have a lot of space here for people to spread out. They can remain socially distant. They can sit and enjoy their food. They can bring their kids and pets without having to worry about traffic, "says Campbell.
At Erickson Orchards, they complete the process of building a new manufacturing facility
"It's more mechanized. It's more efficient. We will get more return from what we squeeze now. Which is huge. 25% increase in yield, "says Erickson.
With a name linked to the roots of Apple Fest, the late father of Fred Erickson.
"James Erickson. He started squeezing cider in the late 1970s. He bought the operation. He was the first person to have a cider press here, "says Erickson.
Honor a man who put his heart and soul into the farm and mark the first year that Fred will attend Apple Fest without his father.
"It's definitely different, you know. Don't have it around. But it's in my heart and always in my head, "says Erickson.