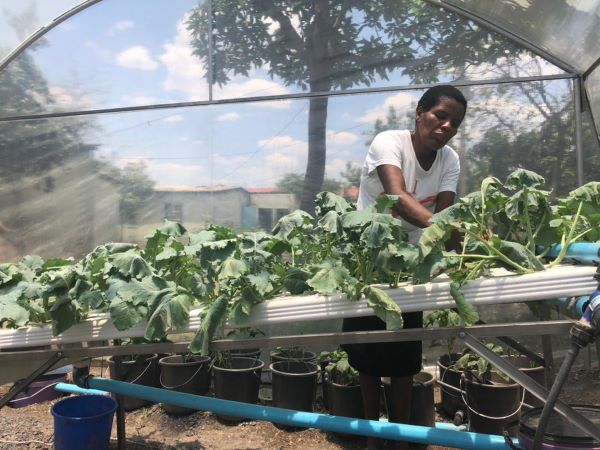 NGO helps Zim families get started in poultry and hydroponic gardening
By Lawrence Paganga
A total of 940 families from Gweru, Zimbabwe, ventured into small agriculture-based self-income projects as part of the Urban Resilience Building Projects supported by the German Non-Governmental Organization (NGO) Welthungerhilfe.
This week, the NGO visited the projects in Mtapa, a low-income suburb of Gweru.
Welthungerhilfe representative Fanny Nyaunga said projects implemented by residents include poultry, hydroponic gardening and peanut butter making as part of the Urban Resilience Project in partnership with the World Food Program ( PAM).
"We have taken some households and helped them with at least four sustainable projects that ensure that even when financial assistance ends, there is continuity and that families have sources of income and can support themselves," did he declare.
A beneficiary of the hydroponic gardening project system had enabled him to achieve rapid harvests within four weeks.
"In four weeks, I can harvest crops and vegetables using this unique farming technique," ​​she said.
"Considering the water crisis we are facing in this city, hydroponics is efficient and has not only provided good nutrition for my family, but it is also a source of income. Hydroponics is the future! It uses less water.
Hydroponic gardening is a method of growing plants without soil. The water is mixed with nutrients and goes directly to the roots of the plant.
Another elderly beneficiary involved in poultry farming said that thanks to the project, he was now able to care for his orphaned grandchildren using the company's proceeds.
"However, our call is for donors to increase the number of chicks they give to each recipient," he said.
Nyaunga from Welthungerhilfe commended WFP for its support in promoting dynamic approaches to achieve zero hunger.
The project is being carried out as part of the Urban Resilience Building project to increase knowledge about hydroponic agriculture.