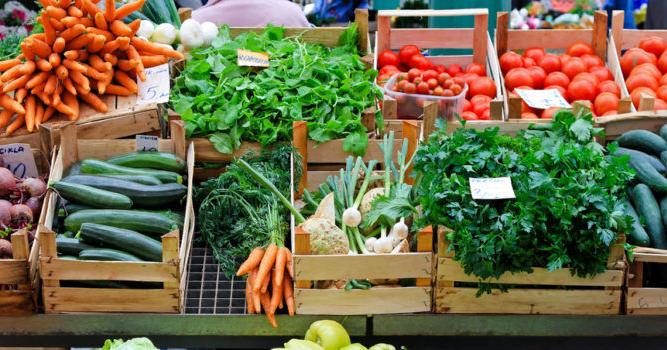 Missouri spends federal COVID-19 funds on rare crops and farmers markets | Missouri
(The Center Square) – Federal COVID-19 stimulus funds will continue to be distributed by the Missouri Department of Agriculture (MDA) to organizations dealing with the impact of the pandemic on the food system.
Last year, MDA donated approximately $395,000 to eight organizations. Congress appropriated the stimulus funds in response to the pandemic's impact on the food system. Funds flow through the United States Department of Agriculture (USDA) Agricultural Marketing Service through the Specialty Crop Block Grant Program.
According to the USDA, specialty crops are fruits, vegetables, dried fruits, nuts, honey, horticultural and nursery crops, including floriculture.
The MDA is currently accepting project funding proposals for this year. The MDA will consider grants up to $50,000 for a specific project beginning this fall and ending in February 2025.
Priority will be given to projects responding to issues caused by the pandemic, including protecting agricultural workers from COVID-19 and responding to supply chain disruptions.
Last year, the Webb City Farmers Market received two grants worth $94,939 for separate projects. A $44,939 grant created and shared educational videos on the challenges of growing eight specialty crops, including harvesting, marketing, best practices, and other farming issues in the Southwest from Missouri. He received $50,000 to create a hands-on education site focused on growing blackberries, elderberries and high tunnel strawberries.
In a press release announcing the new round of grants available, the MDA said it hoped the scheme would expand agricultural markets locally, regionally and internationally. Grants are also awarded to develop distribution channels for specialty crops and to increase education, research, marketing and promotion. The development of food security strategies and crop-specific solutions to combat various diseases and pests will also be considered for funding.
Two of Missouri's higher education institutions received grants last year. The University of Missouri received $49,906 to develop nine black walnut breeding selections for orchard adoption and genomic tools to accelerate it as a nut or kernel crop. Lincoln University received $49,843 to increase the cultivation, cooking and consumption of native edible plants, such as wild leeks, onions, mints and cattails.