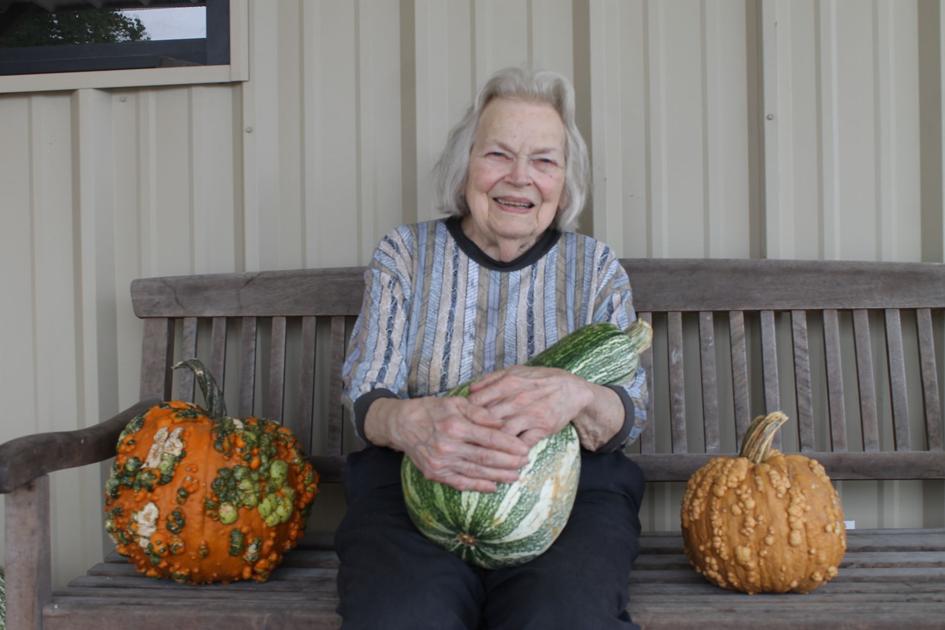 Local orchards recover from 2020 difficulties | heraldry
Understandably, last year is reminiscent of COVID-19 and the social and economic damage that ensues from it, but what many forget, or perhaps even fail to realize, is that March 2020 brought not only a pandemic but also a massive frost that killed the emerging crops. and caused harvest problems for many farmers.
While this spring hasn't seen as much of a damaging cold, local orchards are still adjusting to the social and ecological changes of the past year and are thinking about how they can continue to move forward.
Troy Eriksen, owner of Stroh Orchard at 2620 SR 827, Angola, said the repeated frosts and snowstorms have had both quantitative and qualitative consequences on his apples.
"Last year we were light. Some varieties, I probably got 70% of a harvest. This year I have probably 55-60% of a harvest, "Eriksen said. "We had this one frost. It hurt some sizes of apples. Then we also had this drought. This year we had this snowstorm / frost in April, then this frost in May, and each time it took its toll. "
Eriksen has postponed his harvest season in hopes that waiting until the last possible moment to pick the apples will give them more time to grow in size and number.
Despite the limited quantities, the orchard saw its clientele increase last year since it was one of the only ones to remain open during the pandemic.
"Last year there were several unopened orchards in the area so we were busier," Eriksen said. "We are lucky to be open this year.
The numbers have gone down this year as people can now travel more, and apples still haven't quite returned to the numbers they had when Eriksen first took over Stroh's in 2018. Yet Eriksen and all the others in the orchard are devoted. to best serve its loyal customers.
"When the first part of the pandemic came, I stayed open an additional month, and it was worth it," Eriksen said. "By now, if the customer doesn't want to go inside, they can call, place the order, and we'll set a time and bring it to the sidewalk for them. "
Orchard Hill Farms in Kendallville has also worked hard to welcome repeat customers this summer after weather and pandemic disruptions caused changes for the family business.
Hertha Myer II and her husband Richard started Orchard Hill Farms in 1968 when they turned their corn and bean farm into an apple orchard by planting 600 apple trees by hand. The orchard has continued to grow ever since and has even branched out to include a cherry orchard called Blossom Hill Orchard and Farm, run by her daughter Hertha Myer III.
The Cherry Orchard offers an auto-pick option where guests can pick cherries directly from the trees from mid-June to July, when they are ripe to bring home and enjoy.
Last year, however, the March frost hampered the trees and the orchard saw no cherries for the harvest season.
"When your harvest is frozen, you just have to tell them, 'Look, here's what's going on,'" said Hertha III.
When the snow came this year over Mother's Day weekend, it stood around burning wood for four days to keep the trees warm. Thanks to her hard work, the trees bloomed and people were able to come back to pick the cherries during the summer.
"All of my previous clients were delighted," said Hertha III. "They came out and it was just wonderful to serve them again."
While many of them may have ventured to the grocery store to buy cherries instead when the orchard couldn't produce, they likely would have run into some trouble.
Hertha III said many grocery stores have encountered shipping issues during the pandemic, which has left people wondering where their food is coming from.
"The grocery store disruption has really opened people's eyes," she said. "The pandemic has created more feelings of wanting to buy local and supporting local businesses. "
His mother could not but agree. In the main orchard, Hertha II remains in charge of operations and started selling local produce with her apples last year.
"We have started transporting locally grown vegetables from some of our customers," she said. "They would bring some nice green beans that you won't find in the grocery store (and) fresh brown eggs, tomatoes to die for."
People who previously came for the orchard's well-known apple selection started stopping to also pick up fresh corn, pumpkins, plums, and many other types of produce that they knew were grown locally rather than shipped. in the local Walmart.
"It's just more of a family grocery store atmosphere now," Hertha II said. "It's not just apples.
Apples are still his focus, however, and despite snow threatening buds and rain interfering with the harvest, the orchard is preparing to begin its annual cider production, just in time for the Kendallville Apple Festival next weekend.
For more information on local and national orchards, including websites and contact details, visit https://bit.ly/3zHglhX.