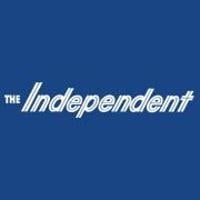 Livermore Sewer Line Extension for South Livermore Valley Vineyards Goes to the Polls | Livermore News
LIVERMORE — On May 23, City Council ordered planners to continue preparing a ballot measure that would require voter approval to extend the city's sewage system to vineyards in the South Livermore Valley.
Proposed about six months ago by the Tri-Valley Conservancy (TVC), the underground sewer would extend beyond the city limits, primarily along Tesla Road, to area vineyards. The sewer system would protect groundwater threatened by residential and winery septic systems, as well as livestock.
"It won't spur any unforeseen growth in the city or its sphere of influence," said longtime TVC board member Lori Souza. "It would serve existing and already permitted uses to achieve the vision of the South Livermore Valley Area Plan (SLVAP) in full compliance with Alameda County Measure D."
As it stands, the initiative would ask voters to change the South Livermore urban growth boundary in the city's general plan to allow for sewer expansion into the SLVAP planning area. The City has already begun to study the potential impact of the future sewer on the environment.
The sewer line is expected to cost $11.5 million. The city hopes to use about $6.5 million in Alameda County funding and also secure federal and state infrastructure funds and groundwater management grants to make up the difference.
About 20 residents, including vineyard owners, called the May 23 meeting to comment, all in favor of extending the sewers.
Several warned council and city staff to be careful how the measure is drafted so developers in the future cannot find loopholes that lead to damage to open spaces and farmland.
"The open space around Livermore is very important for farmland, with its vineyards and many crops, the parks that provide space for humans and other living things, and the scenic views that boost our mental health," said Jean King, a representative for Friends of Livermore. "The South Livermore Valley Area Plan, the South Livermore Valley Specific Plan, County Measure D and the Livermore Urban Growth Limits protect all of these elements… It is very important that this initiative has a clear and consistent language and that there are no unintended consequences that could not benefit the region.
King said FOL was particularly concerned about an area along Buena Vista Road that is not covered by the area or specific plans, and expressed concern that the developers were trying to use the language of measuring the Sewers vote to circumvent Measure D provisions that limit the size of structures and result in 12,000 square foot mansions.
"Additional language in the initiative clarifying this issue could avoid confusion in the future," King said.
Dick Schneider, co-author of Measure D, which voters approved in 2000 to protect open spaces and farmland, said it was important the ballot measure specified that the sewer line is for use commercial and not for large residential homes that would use large amounts of water.
"Big houses have lots of bathrooms and a big demand for water," Schneider said. "I think those kinds of things need to be analyzed carefully in the supplemental report (environmental impact report) before the board makes a decision on what kinds of mitigations might be needed."
Other speakers, including former Livermore Mayor John Marchand, who announced his intention to run for office again, said infrastructure was needed to attract larger wineries to the area to bolster industry in decline.
"The only way to meet infrastructure needs is to build a sanitary sewer downstream of Tesla, a sewer line that would meet the needs of wineries but not allow for urban development," Marchand said.
David Epstein, executive director of TVC, said a sewer line could help stabilize farming in the Livermore Valley and prevent pressure to develop the land.
"A vibrant wine region is important to maintaining the community character and agricultural economy of the South Livermore Valley," Epstein said. "Construction of the sewer line expansion project would have no direct impact on Livermore ratepayers, and the City of Livermore has asserted that its existing sewer system has sufficient capacity to handle the additional sewage. ."
Karl Wente, vice president of the Livermore Valley Wine Growers Association and chairman of the county's agricultural advisory committee, said a sewer line is needed for agritourism, which is critically important to the future of industry.
"Everyone agrees it's the right thing to do for the benefit of our community," Wente said. "Let's do it. Let's continue to bring all the stakeholders we need around the table to make this happen."
City Council members Gina Bonanno, Bob Carling and Trish Munro encouraged staff to consider public advice when drafting the measure.
"I believe having the right language is key to getting this passed," Munro said. "Make sure it's as clear and airtight as possible."
"I think it would behoove us when we revisit this to make sure there's a lot of clarity," Carling added.