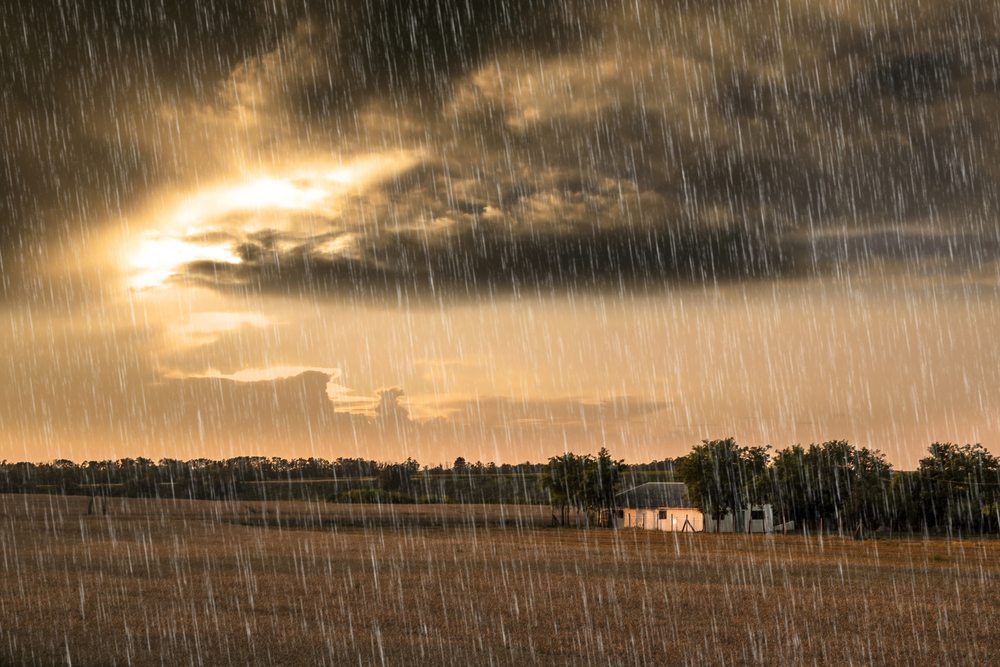 Keeping a close eye on crops after unseasonal rains
Unusual weather conditions brought unseasonal thunderstorms and precipitation to several parts of California last week. Nearly an inch and a half of rain led to major flooding in Death Valley. Parts of Fresno County reported up to a half inch of rain, while parts of Kern County recorded over an inch. Austin Hubbell, ranch manager for Marthedal Enterprises, Inc., said they would pay special attention to orchards and vineyards after the rains.
"On the one hand we certainly can't complain about the rain trapping the dust, maybe helping to alleviate some late season mite issues is always welcome. On the other side of that coin, there are people who have almonds on the floor right now, who have started shaking. And there are people who still have a lot of almonds on the tree," Hubbell explained. "That being said, hopefully these almonds will dry out easily and quickly over the next two days and won't have any issues with fungal issues."
The monsoon storm that passed through California was a rare event, as the state rarely receives rainfall in August. Hubbell said persistent moisture will be a critical factor in determining what kind of risk there might be for potential rot issues or fruit quality degradation in their vineyards.
"For most growers, at this point in the season, mildew is no longer an issue, but now we will focus on bunch rot, whether it's botrytis or sour rot," said noted Hubbell. "I think it's just one of those situations where it's going to be domain specific. This is going to be strain specific, and even potentially grower specific. »
While there may be potential challenges from unseasonal rainfall, Hubbell said it likely won't harm their crops. "We certainly welcome the rain if it's for no other reason than to settle the dust and get some of the dust and dirt off the leaves of these plants and get that photosynthetic activity to complete the harvest" , Hubbell noted.
Related