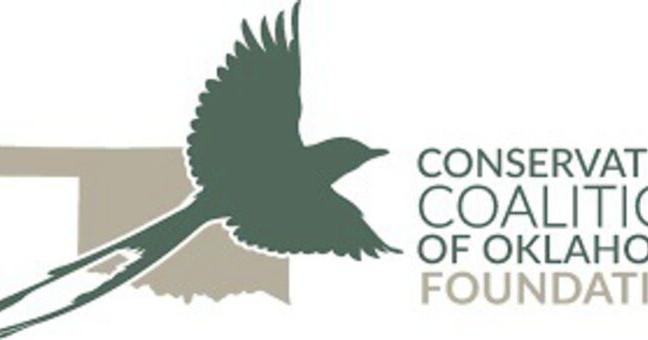 House bill reveals problems with poultry litter plans | News
Oklahoma's poultry litter production and fertilizer management plans are problematic.
As large-scale chicken coops have proliferated over the past five years, regulators have seen budget cuts and federal environmental rules have changed.
Farms are required to operate under an approved "nutrient management plan" that dictates how they handle waste and distribute chicken litter, which is valuable and rich fertilizer. It is rich in phosphorus and has been identified as a major "non-point source" pollutant for Oklahoma waters.
However, state officials say there is a backlog of plans and a state official says new federal rules are making new plans too expensive for farmers.
Now, a legislative debate awaits in the state Senate on HB 2983, a bill by Rep. David Hardin, R-Stilwell. He would ask taxpayers for a one-time boost of $330,000 to improve the situation.
But conservation groups view the plan and its November effective date with doubt.
The history of the issue is complicated by agency acronyms and a set of federal rules tied to state laws. The bill seems to offer a simple solution. It would separate federal rules from state law, ask taxpayers for a one-time cash injection to make fixes and updates, and ask the Department of Agriculture, Food and Forestry to l Oklahoma to enact emergency regulations while it drafts new regulations.
"I don't mean we don't trust the Department of Agriculture," said Save the Illinois River founder Ed Brocksmith. "I have to say that our confidence in the Department of Agriculture, based on the outburst of permits they issued for large poultry operations in eastern Oklahoma, has been significantly damaged."
Currently, state law simply directs the Department of Agriculture and the poultry industry to follow Federal Standard NRCS Code 590, a national guideline established by the U.S. Department of Nature's Natural Resources Conservation Service. 'Agriculture.
The standard 590 connection
Oklahoma is one of the few states to tie state law directly to Standard 590.
Trey Lam, executive director of the Oklahoma Conservation Commission, the state entity that administers NRCS programs, stressed that the agency is not a regulatory body. It exists to help farmers with best practices and only sets conditions for farms to comply with certain rules if they use NRCS-funded support schemes.
Federal 590 standards are updated nationwide every five years by law, he said. Because state law directs the Department of Agriculture to use this standard, the agency must make adjustments with each new release.
Hardin, in discussions with his committee and in the House, said the latest update makes the plans too expensive to produce and the newly required on-site inspections raise disease and liability issues with foreigners entering the poultry farms.
"The main change was that the person who writes the plan has to go to that property, assess the grades and slopes and take soil samples," Hardin said. "With the old plan the fee was $600 if you exported waste and applied to your land it was $1,200, now it's $5,000 to $6,000."
A closer look at the issues shows complications that go beyond the rule change, that plan writers have always been expected to visit farms and that plans written by freelance writers are a relatively new development due to government cuts .
Representative Hardin did not return any messages or email request for more information. The matter is close to his family. His wife, Lorri, wrote nutrient management plans for a time, but is no longer involved.
How the 590 standard changed
Caleb Stone, a state agronomist at NRCS, was one of the people who adapted the new federal standard for use in Oklahoma.
The rules are national, so some parts might not be applicable in all regions, he said. States are adapting their rules to fit into the larger framework.
In Oklahoma, a farm's nutrient plan can be written according to three scenarios; a freelance writer creates one in accordance with state law; the NRCS writes one for them under a federal financial aid program; or it is written for the farm by the Ag Department because it is located in parts of Delaware and Mayes counties in the Eucha-Spavinaw watershed, which is covered by a 2003 federal lawsuit settlement with the city ​​of Tulsa.
The amount and chemical composition of a farm's waste, the composition and condition of soil nutrients, vegetation and geography all determine when and how litter can be stored or applied to fields at profit of the farm but without harming the environment. State rules state that plans must be updated every six years, but annual updates are filed for changes.
"Poultry waste isn't allowed to enter Oklahoma's scenic rivers, but it obviously is," Brocksmith said. "All you have to do is look at the amount of phosphorus going into the Illinois River and past Tahlequah and into Tenkiller Lake. It's hundreds of tons a year, mostly from non-point sources and mostly chicken waste. ", did he declare.
Stone said the new code is simplified when it comes to water quality guidelines.
"Not really changed much," he said. "We have simplified the tables."
The old rules recognized certain watersheds classified as 'nutrient limited' due to sensitive environmental conditions, but that meant some landowners might have different rules applied on one side of a hill than the other, a he declared.
"It was complicated, and why split hairs?" Peter said. "We at NRCS worked with ODAFF and OSU to create one statewide rate chart, instead of two, and simplified the chart."
The new plans require plan writers to visit properties and may require a few additional observations, as Hardin said, but plan writers still visit farms, he said.
"They've always been required to assess things like erosion risk," Stone said. "We always told all of our planners to visit the farms."
A mishmash story
Few are as intimate with Oklahoma's poultry nutrient management plans as Sheri Herron. A soil scientist who previously worked with the NRCS, she advised the creation of the plans used for the Eucha-Spavinaw trial properties and at one time trained Hardin's wife, among others. She is the executive director of BMPs Inc., a nonprofit organization in Farmington, Ark.
She speaks in terms of "my farmers" and said she is committed to helping them and fertilizer application companies overcome what can be complicated regulatory hurdles as best she can. If an eastern Oklahoma farm writes a plan, chances are someone in their office will write it, she said.
The county's NRCS and Conservation District offices drafted plans, and the state Department of Agriculture helped develop plans until around 2016 or 2017, she said.
The cost of a company writing a plan is a big hit for individual operators, so many integrators – poultry companies – cover that cost, she said.
"Independent contractors have been creating nutrient management plans for the past five years after ODAFF downsized due to a lack of funding," she said.
She said the new 590 standard has indeed complicated the use of poultry litter for poultry producers and farmers who apply litter to their crops and pastures.
Plan writers must assess conditions on individual fields for anyone wanting to use litter as fertilizer, and the new 590 is much more restrictive than the previous version, she said.
"The rules are particularly disadvantageous to hundreds of Oklahoma farmers, who depend on litter exported off poultry farms each year," she said.
Herron said BMPs can fit into nutrient plans as part of other work they do. It would be difficult for an independent business to train just to create and update poultry plans and charge enough to support full-time work, she said.
"We're set up to write them down and can spit them out pretty quickly," she said. "It's not very lucrative, which is why there's not much competition for the job."
The new diet
Director Lam said Hardin's bill would require the Conservation Commission to work with an initial cash injection to hire and train three new full-time people to "clean up a backlog."
It also includes funding for technical work to create a modern online system to replace volumes of paperwork. This would simplify the annual update process for operators and simplify fertilizer application reporting with GPS coordinates rather than township and range, he said.
The Conservation Commission, Ag Department and Oklahoma State University will work together to create new standards, train new staff and create educational materials for growers, he said.
Regulations created by ODAFF would likely contain rules similar to the old NRCS rules and borrow from surrounding states, he said. The program should include a fee so Conservation Service workers continue to create them as a stand-alone program, he said.
Herron said the state of Arkansas has never tied its plans directly to the NRCS 590 standard. However, creating that state's nutrient management plan laws was neither easy nor quick, she said.
"A lot of time has gone into the creation of the laws and the content of the plans, in particular the phosphorus index which largely determines the amount of rubbish that can be spread on a field. It took years and lots of public meetings and stakeholder engagement," she said.
"If the bill passes and Oklahoma chooses to create its own nutrient management laws and plans, their process could benefit from the considerable efforts of other states," she said.