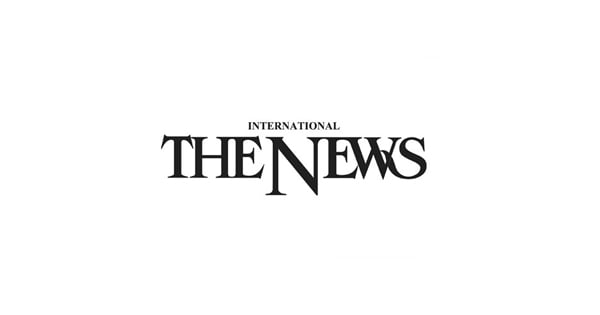 Good rains for crops in Sindh, Balochistan
KARACHI: Except for date palms in Sindh and Balochistan and cotton in some areas, the ongoing monsoon rains have benefited crops and groundwater in both provinces, farmers told The News on Tuesday .
"Sindh, which was facing water scarcity of over 50%, up to 70% in some areas, gloated with benefits for sugar cane, cotton and other crops in the majority of its regions," said Mehmood Nawaz Shah, Senior Vice President. of the Sindh Abadgar Council.
He said the water table, which had shrunk to alarming levels in some areas, had also improved in areas with soft groundwater.
"In the past 15-20 years, I don't remember cotton being planted with 30-40% water availability, which happened after so many years. Widespread rains were recorded in Sindh, where mango orchards also benefited. The availability of drinking water has improved. Rural life has also benefited," he added.
"In some areas, where there had been a lot of rain, the cotton suffered damage," Shah said.
Talking about the impact of rain on dates, he said there was no proper technology to take care of date palms in Sindh and Balochistan that had suffered damage. Shujauddin, a date farmer from Ghotki, said the date palms were almost ready to harvest when heavy monsoon rains fell.
"There would be enormous damage to the date palms. We cannot harvest because the land is totally wet and it is not easy to reach the trees. During the harvest, any date that falls would also be a total waste," he said.
Gulab Shah, a farmer from Thatta district, said cotton and tobacco plants as well as vegetables were damaged in Thatta as the harvest was underway. Also, he said, the vegetables were totally damaged, as about three to four feet of water was in the lowlands.
He said that the water table would be improved after a few months when the earth sucked up the water.
Naseem Usman, a cotton broker, said the recent rains had affected the quality of the lint which led to lower prices in the market and cotton fetched rates of Rs15,000 to Rs15,500 per maund (37,324 kg) before the Eid holiday. .
More quality damage is expected as a major spell fell during the Eid holiday.
He said cotton growers were worried about falling prices and if prices were not improved cotton production would be damaged overall as growers would not be able to benefit from higher input rates. , including fuel, seeds, fertilizers and pesticides.
On the other hand, the Sindh government has decided to declare Khairpur district a disaster area in view of the damage caused to date palm orchards by the recent monsoon rains.
CM Agriculture Advisor Manzoor Hussain Wassan said in a statement that recent monsoon rains in Sindh damaged up to 50 percent of date orchards in Khairpur district. In Khairpur, the production of dates is seven lac tons, costing 10 billion rupees. At the request of producers and farmers, the district is declared a disaster area.