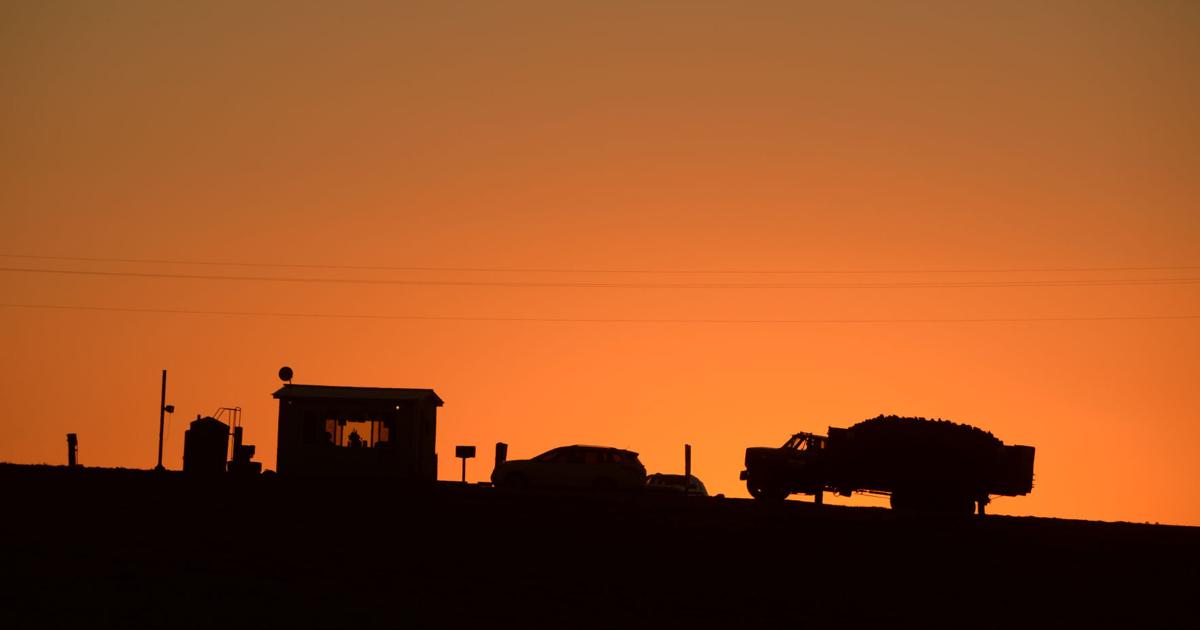 Food, rising agricultural production costs | Cultures
FFood costs have risen significantly over the past year and are expected to continue rising in 2022. At the same time, the costs of agricultural production are also rising, sometimes dramatically.
"Farmers are being hit by higher costs in every direction," said Hammett farmer Nick Blanksma, who estimates his overall farm production costs have risen by at least 30% over the past year.
Rising farm production costs are top of mind for farmers right now, said Meridian Farmer Neil Durrant, chairman of the Ada County Agricultural Bureau.
"All of our prices are up," he said. "Our costs go up for every input we have."
Food prices were already rising dramatically before the war in Ukraine and this conflict has exacerbated things, said Andy Harig, vice president of tax, business and policy development at the Food Industry Association, which represents large and small retailers and food manufacturers, including Walmart. and Amazon.
The situation between Russia and Ukraine "has only thrown a wrench into things", he said.
According to the US Department of Labor, overall food prices in the United States rose 8% in February compared to a year ago.
The price of many animal proteins rose by double digits while other food products, including fruits and vegetables, also increased significantly compared to the same period last year.
A report by the Food and Agriculture Organization of the United Nations claims that world food prices rose 21% in February compared to a year ago. This report was based on data compiled before the Ukrainian war.
Ukraine and Russia together account for a large share of total world food exports, particularly wheat, and Russia is also a major world exporter of fertilizers.
Rising fertilizer prices were a top concern for US farmers heading into 2022, and global fertilizer markets were already under severe strain before the war in Ukraine broke out. Now, this conflict complicates the problems in the fertilizer market.
Many people are worried about rising food prices and shortages. A look at recent headlines since conflict erupted in Ukraine does not dispel these fears.
"Record food prices could jump another 22% during war in Ukraine," read a March 11 headline. "The war in Ukraine is 'catastrophic for world food'," read another.
A US congressman has even asked the Pentagon to consider what kind of potential conflict could result from a 5% reduction in the global food supply.
"I think globally there is a lot of concern" about potential food shortages, Harig said.
But that's not the case in the United States, he added, although there will likely continue to be occasional shortages of some food items due to ongoing supply chain issues.
"It's not a big concern in the United States," he said of the possibility of food shortages. "The American food system has been really resilient through it all."
But food prices will likely continue to rise this year, Harig added.
"We believe prices will continue to rise," he said.
"That's the million dollar question," said Darren Krzesnik, production manager for Treasure Valley Seed Co. in Homedale, which specializes in dry bean seeds.
One thing that is known, he says, is that production costs for farmers and ranchers continue to rise rapidly. Many farmers are currently trying to find equations that work for their operation financially, he adds.
"It's just something that no one had even considered," he said of rising farm costs. "I don't think anyone anticipated the cost jumps we've had in agricultural countries. The equations are tough for these producers right now.
Overall production costs for Idaho potato growers rose 15 to 18 percent last year, said Ben Eborn, president of North American Potato Market News. These costs are expected to increase by about another 18% in 2022, he adds.
"It's if things stay where they are now," Eborn said in mid-March. "We haven't even planted yet."
Northern Idaho farmer Bill Flory said some farm inputs, such as fertilizer, cost double what they were last year and other inputs such as insecticides and herbicides have increased from 5 to 50%.
"We face much higher input costs," he said.
The availability of some important inputs, such as fertilizers and other chemicals, is a major concern for many farmers, he added.
Although Flory has completed all of his agricultural inputs for the 2022 growing season, he is concerned about the impact that continued supply chain disruptions could have on the availability of some inputs for the 2023 season.
He said he used to ask vendors for price and availability, in that order. "Now I ask for availability and price. If they are not available, the price means nothing.
Michael Williamson, manager of Williamson Orchards and Vineyards in Caldwell's Sunny Slope area, said labor is where his operation is feeling the cost the most, but all other input costs are rising. also, especially fuel and fertilizers.
"We watch our expenses very closely," he said. "We are reducing inputs wherever we can, trying to find out what is absolutely essential to operate while still being able to produce a quality crop."
Livestock and dairy farmers also face significantly higher operating costs, largely due to rising feed costs.
Milk is Idaho's top agricultural product in terms of total farm revenue and most dairy farms in the state are currently above break-even, but barely and only because of prices. raised milk on the farm.
Two years ago, dairy farms in Idaho needed to earn about $16.50 for every hundred pounds of milk they produced to break even. Today, that break-even point is closer to $19, said Rick Naerebout, executive director of the Idaho Dairymen's Association.
"We are above breakeven, but we need to maintain historically high milk prices just to break even right now," he said.
The prices of the basic commodities that farmers and herders receive are on the rise, and in some cases, such as wheat, they have increased significantly. But they might not be high enough to keep pace with the rising production costs these producers are facing.
According to a recent Market Intel article published by the American Farm Bureau Federation, "Production costs are rising faster than commodity prices, making it harder to break even."
"As we approach the 2022 growing season, farmers are facing supply chain challenges like never before and that's why it's also hitting their wallets like never before," the Market article said. Intel.
"While crop revenues could rise this year, as the USDA predicts, crop production expenses are growing just as rapidly and could potentially outpace revenues," the AFBF article said. "This leaves many farmers questioning their ability to break even this year, despite high crop and livestock prices."
In Idaho, the prospect of a potential second straight year of severe drought conditions is also weighing on growers' minds.
Durrant said many Gem State farmers wonder, "How much water are we going to have this year to grow anything?"
According to the AFBF Market Intel report, the war in Ukraine has significantly increased the uncertainty of agricultural supply and demand conditions in this region and beyond.
What this ultimately means for food prices and agricultural producers is unknown at this time and there is much concern within the country's agriculture and food industry.
"There is so much uncertainty coming from the situation in Ukraine," said Blanksma, chairman of the Elmore County Agricultural Bureau.
Russia and Ukraine are the main suppliers of food products – they together account for around 29% of world wheat exports – and Russia is a major world supplier of fertilizers.
According to a fact sheet on the Russian-Ukrainian conflict published by the Food Industry Association (IMF), "Russia's invasion of Ukraine is likely to have significant impacts on the food and agricultural sector."
"While U.S. food imports from Russia and Ukraine are low, the pressure this geopolitical situation is putting on other countries could have a ripple effect on grocery prices in America," the statement said. IMF fact sheet. "The conflict could temporarily drive up the prices of raw materials and finished goods even more at a time when the United States is already experiencing significant inflation."
Rising fuel prices in particular could have a big impact on agricultural production and food prices, the IMF said. "Agriculture and food production are energy intensive. Changes in the price of oil and energy have broad ripple effects at every stage of the supply chain… Rising energy prices could impact the cost of food in the short and long-term.
If there's any good news, it's that farmers in Idaho and the United States are moving forward with their annual food production plans, despite the great uncertainty, says the president of the Federation of Idaho Bureau of Agriculture, Bryan Searle, a potato grower from Shelley.
"While rising food costs are a concern, large-scale fallow agricultural fields would be scary, but we don't see that happening," he said. "While many farmers are reconsidering their usual crop mixes, they are continuing with their annual planting plans."