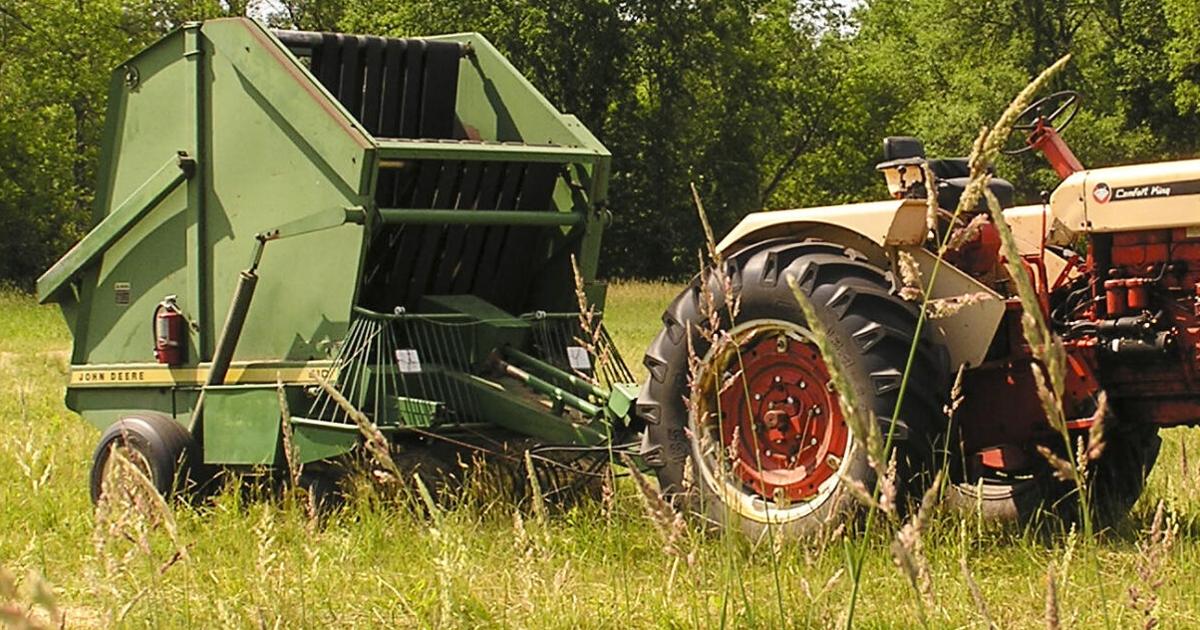 Fields: Jason Maloney | Harvests
Jason Maloney for Agri-View

It's hard to ignore a lake big enough to make its own time. Lake Superior dominates the northern region of Wisconsin – Douglas, Bayfield, Ashland and Iron counties. Ask hard-core swimmers and they'll tell you the lake seems colder this summer.
The year 2022 has so far brought much-needed moisture to the region. Drought conditions that prevailed during the past two growing seasons have eased. It seems that there is not enough or too much. And that was the case this spring. There was too little heat. The entire spring along the lake experienced colder than average temperatures. Sometimes there was too much rain which delayed planting, especially in low fields. But despite that, most people think we're in a better place this year, as long as we continue to have adequate humidity and some warmth.
At the beginning of July, haymaking is underway, with some producers still working on their first harvest. A fair amount of maize has not reached the old Fourth of July knee high mark due to cold nights and days – and for some due to late planting. The small grains are doing well. The pastures in most places are lush and green.
Farms in the Bayfield Fruit Loop and the rest of the region around Chequamegon Bay promised an abundance of fruit and berries later this summer; trees and berries are laden with unripe fruit. Strawberries are available in limited quantities – pre-picked and "pick your own".
Farm shops are open and farm markets are in full swing. There are plentiful supplies of local beef, pork, chicken and alpaca – and even whole lambs to order. Early summer vegetables are abundant with a selection of lettuce, spinach, chard, onions and more. Fresh eggs are available. Local producers of beer, cider, mead, wine, spirits and soft drinks are well stocked and welcoming. Local flour, preserves and baked goods tempt visitors. Be sure to call ahead or check online for hours and availability, as many items are limited in stock. Visit bayfield.org/what-to-do/orchards-berry-farms/orchard-reports/ as well as farm and farmer's market websites.
Foragers report finding an excellent variety of wild spring greens. Some report finding limited amounts of oyster mushrooms. Partridge berries are abundant on the floor of some remnants of the boreal forest. Many are monitoring the progress of wild crops of June berries and blueberries. Both look good in many areas. Due to the cold, some blueberries were still blooming in early July on the shore of Lake Superior.
Forest babies are abundant. Fawns are extremely common. Some lucky ones have seen bear cubs. In the trees and along the shore are young Blue Heron and Green Heron in flight school. Young savage airmen make forced landings here and there. American Kestrel young take flight. Young bald eagles begin to venture away from the nest in the original trees. Many survived the stress of human neighbors who launched mortars and rockets for days around Independence Day. Humans are mostly poor neighbors to wild creatures.
Each year brings new challenges and new blessings. This year we still have the pandemic, and we have the inflation caused by this pandemic and the war in Europe. But we have no war here. People are still experiencing shortages of goods caused by the disruption of the global "just in time" supply chain. But in the country around Chequamegon Bay there is a plentiful supply of local food. Local producers try to keep prices low because they know their customers like friends. And these customers buy from local farmers because they respect them and appreciate the fact that they work hard to feed us. But there is hunger lurking just around the corner or out in the open in much of the world.
And there's a good crop of campaign signs sprouting along roads all across northern Wisconsin. Let's hope they cultivate a crop of honest people who love democracy. Truly serving the public in elected office is hard work, especially in our electronic age. May we have a peaceful election season.
This is an original article written for Agri-View, an agricultural publication of Lee Enterprises based in Madison, Wisconsin. Visit AgriView.com for more information.
Jason Maloney of Washburn in northern Wisconsin lives between Lake Superior and the orchards and farms of Bayfield County. The retired soldier and educator grew up on a family farm in Marinette County.