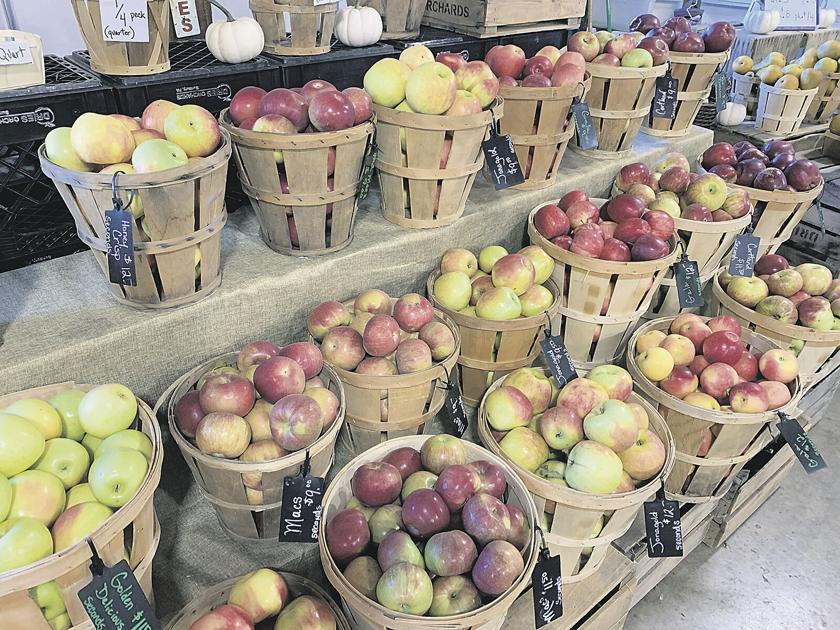 Dries Orchards Moves to the Next Generation and Diversifies Its Operations | The heart of the farm is the family
What started as a small apple orchard business by Ken and Mary Jo Dries outside of Sunbury, Pennsylvania has flourished over its six decades of history. The farm business is now in the process of being passed to the Dries' nephew John Bzdil as business manager and son-in-law Michael Stahl as field manager.
The Dries family uses a Farm Vitality Planning Grant from the Pennsylvania Department of Agriculture, which helps pay for professional services on farms looking to transition to a younger generation. According to the grant program's website, the maximum grant amount is $ 7,500 and is limited to 75% of project costs.
The Dries Orchards' strategic transition began with a simple conversation at a Christmas dinner 12 years ago: Ken asked John if he would be interested in learning the business and taking it over when the time came.
The timing was perfect. With an undergraduate degree from the University of Scranton in Business and a Masters in Health Finance, John had enjoyed working in New York City as Director of Clinical Trials at Memorial Sloan Kettering Cancer Center for 13 years. , but he was eager for a change of pace.
John graduated from Shikellamy High School in Sunbury in 1992 and hoped to return to his hometown, so he took a leap of faith. It was a successful decision.
Back home, he met his future wife in the nearby town of Lewisburg and began to learn about the family business, but he had to win it over. Ken decided to teach him from scratch, starting with working on the apple grading line.
Over the years John has learned all the complex and diverse aspects of the orchard business, of which there are many. The list included fruit picking and packaging, cider production, management of a workforce, a public U-pick interface, a retail store, commercial contracts with grocery stores and universities, the wholesale market, various roadside stalls, etc.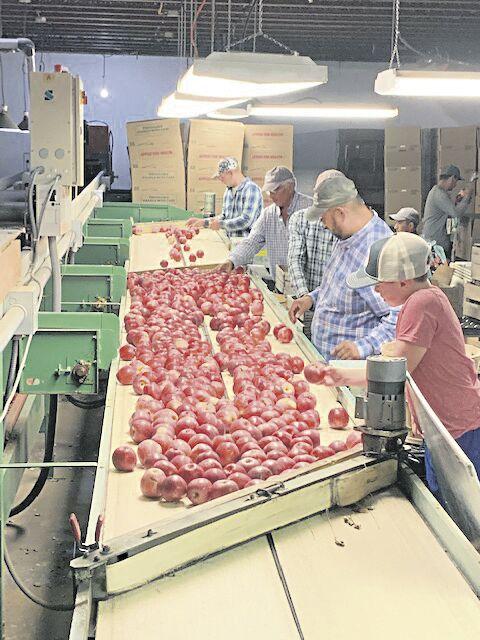 Dries Orchard has 240 acres of fruit trees, including 200 apples, plus 25 acres of peaches and nectarines, 5 acres of strawberries, and a few acres of pears, grapes, black raspberries, sour cherries and sweet cherries. Dries also has a large cider production and bottling facility and commercial contracts with large local companies such as Weis Markets, Giant and several universities including Bucknell University and Susquehanna University, and Lycoming College.
For John it was truly the adventure of a lifetime, as every day was different and every season had its own challenges. Despite his best efforts, he couldn't foresee how a year in the orchard might unfold, thanks to forces beyond his control: frost and hail in particular. Three years ago John learned a hard lesson in "counting your chickens before they hatch" when hail hit in September and impacted performance throughout the season.
Volatility due to COVID-19, weather conditions and many other factors
This year, the orchard was blessed with its best apple harvest ever, according to John – and he was welcome after a dismal 2020.
Normally, the orchard would produce 80 to 90,000 bushels of apples and store 70,000 bushels. In 2020, that number was around 40,000 bushels plucked. But this year the farm produced well over 120,000 bushels due to perfect variables – weather, flowering, pollination and temperature.
However, there were countless challenges, many of them due to the COVID-19 pandemic, which began in March 2020 and continues until now. Labor shortages – the effects of a pandemic – have caused additional stress as all apples are picked by hand, of which nearly 13 million according to John's count. Like many farms, by far the biggest challenge has been making sure the workers pick and pack the apples. Dries Orchard also had to cut farmers' markets at two locations in Lewisburg due to the shortage of jobs.
And there have been equipment shortages as well. John said they were running out of bins – wood and plastic – and he ordered jugs of cider in June, hoping they would be delivered by September. Transportation was also a problem – finding enough truck drivers each week to haul apples across the region.
"(COVID-19) safety precautions have been a challenge; it's hard to separate people on a ranking line, "John said.
Dries employs 50 workers during the peak of the season.
As they provide housing for their seasonal farm workers, many of whom are Haitians in Florida, they have rented additional housing in nearby Danville to keep everyone safe and healthy during the pandemic.
"Throughout COVID-19, social media and word of mouth have really helped – local students come in the fall to pick and visit the store," John said.
As in any fruit farm, deer are a major problem. To deter them from saplings, workers hang scented soap bars on the trees. The family also allows deer hunting on the property.
Fungus and insect control is also a priority for the farm team, who use sprays as well as integrated pest management, or IPM, due to the environmental impacts and cost of sprays.
To combat spring frost, they use a machine called a Frost Dragon portable heater that is powered by four 100-pound propane tanks. The machine travels at 6 mph along a set route to blow hot air into the orchard.
They also use two wind turbines to combat the cold.
"The cold air will settle in and the warmer air will rise; the wind machines help lower the warmer air, "John said. "In the summer we worry about having enough rain. This year has been a little too humid – it disturbs the flavors of the apples; carbohydrates and sugars are a bit off. But, he says, the apples are still very tasty this year.
Hail also causes some anxiety, but remains beyond their control.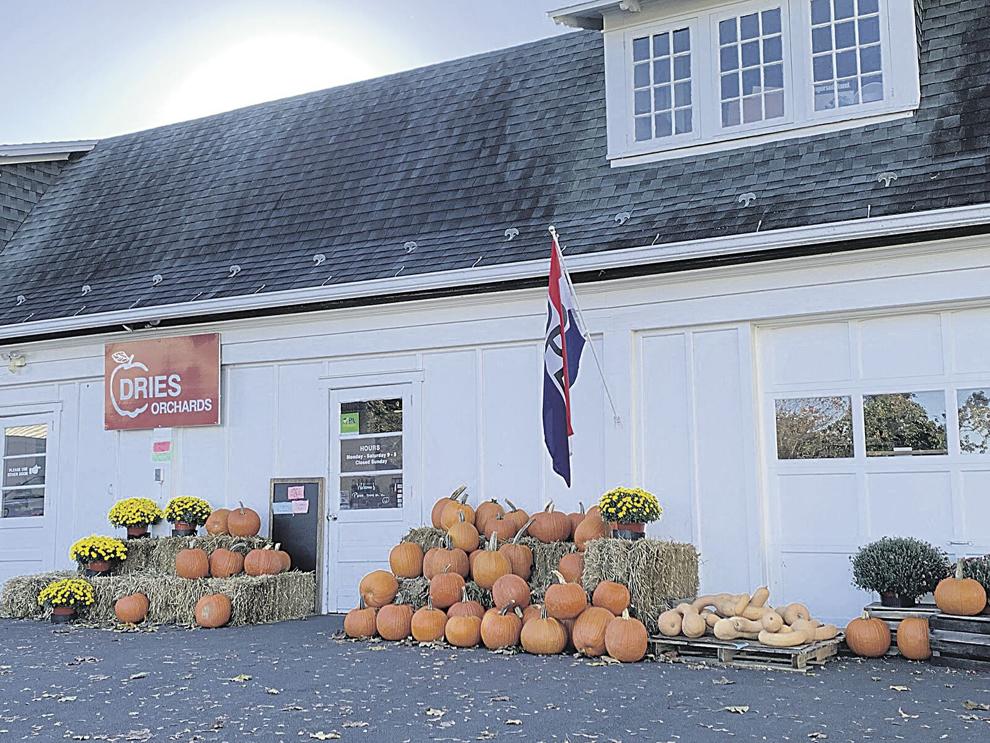 "Ken had the foresight of having land scattered miles from each other – not all fruit trees are in the same area, which contributes to hail and weather conditions," John said.
One of the first keys to success is pollination. To set the bloom for success, Dries rents up to 150 bee hives for 10 days of spring pollination from Paul Burt of Burt's Bees, Florida.
For harder-to-reach areas and higher tunnels, they hire bumblebees, as they can enter areas that bees cannot reach and are able to pollinate in rain and wind.
Once the threat of frost has passed and a good period of pollination, the orchard workers examine the number of apples on the tree and thin them out; Dropping a few at the start of the season balances size and spacing.
Storage is key
Storage, some of which in a controlled atmosphere, is essential to keep apples fresh long after they have been picked in the fall. Dries extracts oxygen from the air and pumps nitrogen, then seals the storage area at 36 degrees. According to John, apples in storage will be fresh in the following spring and summer, until the next round of apples can be picked.
Dries also uses a product called SmartFresh, an ethylene-based spray that guarantees crispy apples months after picking. Packaged apples are used for cider as well as wholesale and retail markets throughout the winter.
While the farm has around 30 employees in the winter, there is also plenty to do around this time. Ten employees in the field prune the trees throughout the winter and 20 people work on the packaging line and the bottling of the cider.
In addition to wholesale and retail apples, Dries branched out into cider more than two decades ago.
"Cider is a great way to use cull apples – large and small, and potatoes," John said. "A large part of our business is apple cider for Weis Markets."
Ken and Mary Jo Dries started this relationship 50 years ago, "one Sunbury business to another Sunbury business," John said of Weis' local headquarters.
"They packed apples and went from there to the cider," he said. "About six years ago we were able to get a contract with Giant (to) pack apples for them and they do their own transport. "
Dries Orchard also supplies apples and cider to institutions of higher education Bucknell, Susquehanna and Lycoming through their respective catering companies: Parkhurst, Aramark and Eat and Park.
Cider also goes to Old Forge Brewing Co. in Danville and Civil War Cider in Lewisburg for the production of microbreweries and hard cider.
According to John, Ken was also very focused on diversifying the fruit farm itself. While the main crop is apples, the farm offers strawberries, sour and sweet cherries, grapes, black raspberries, pears, peaches and nectarines.
"We have around 900 cherry trees under tall tunnels, which gives us the option of bringing the cherries a week or two earlier if needed or leaving them open, protecting them from freezing," John said.
They plan to plant over 300 sour cherry trees soon and already have some on the ground.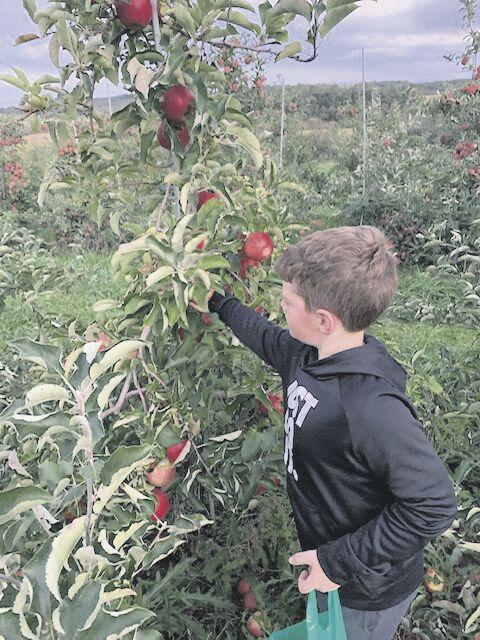 Six years ago, they added U-pick grapes and apples to their public offerings.
John strongly believes that agrotourism in the region is strong; people want to go out and see an orchard and where their fruit comes from.
The farm also plants various varieties of each fruit, especially apples and peaches. Having a variety of apples allows them to start picking in early August and finish in early November.
Dries offers the following apple varieties: Lodi, Paula Red, Ida Red, Summer Rambo, Ginger Gold, Red and Yellow Delicious, Honey Crisp, Winesap, Gala, Cortland, Jonathan, Macintosh (early and regular), Cameo, Rome, Fuji , JonaGold, Granny Smith and Pink Lady.
Gala and Honeycrisp remain the most popular locally and across the United States, along with a new variety called Evercrisp, which is a combination of Honeycrisp and Fuji.
John said it's a bit of a guessing game deciding which varieties of apples to plant, and once planted he said you've been committed to trees for 20 years.
While an apple tree can produce fruit for 100 years, after around 20-25 years Dries tends to remove and replace them to ensure the best production.
Dries retail store is open Monday through Saturday 9 a.m. to 5 p.m.
For more information, visit DriesOrchards.com.