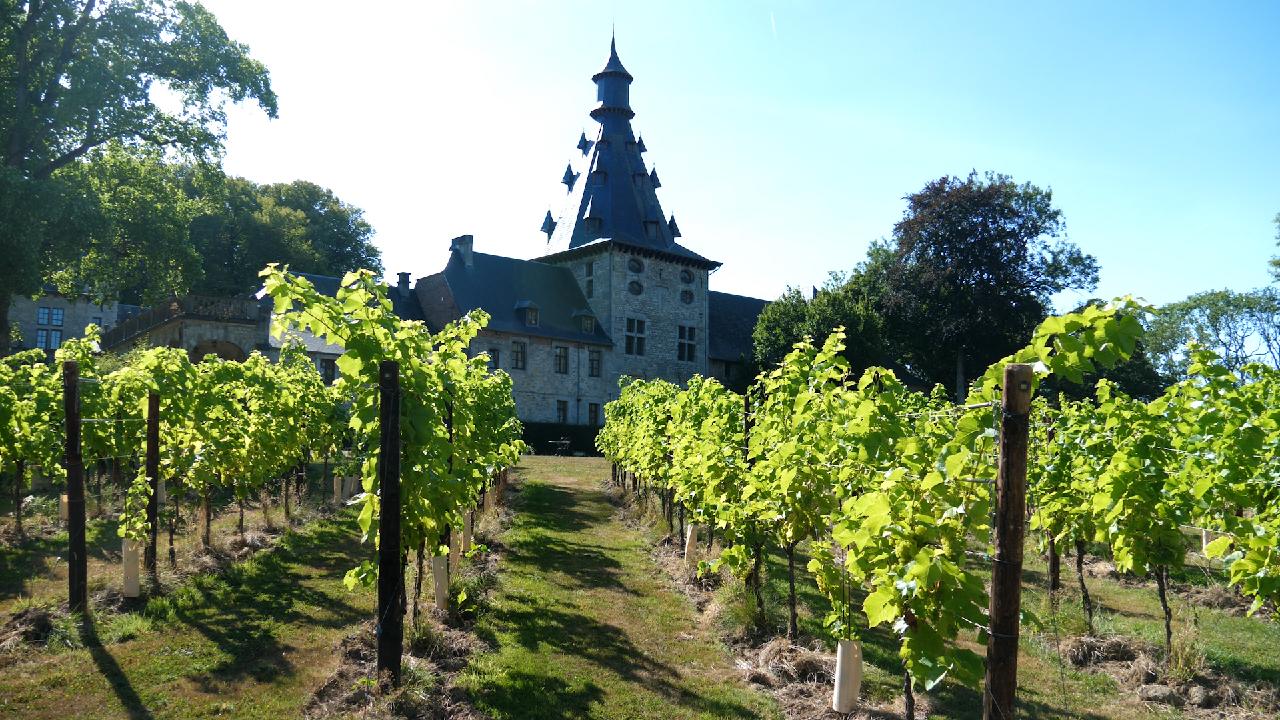 Climate disrupts French and Italian vineyards as Belgian wine soars
Europe's traditional wine heartlands are struggling due to the volatile weather, with growers in parts of France and Italy scrambling to save this year's harvest.
A combination of frost earlier in the year and heat waves caused by climate change this summer means some vineyards are taking drastic measures to salvage what they can from this year's vintage.
Some vineyards near Bordeaux water their vines in the hope of mitigating the effects of heat, a strictly regulated practice that is rarely allowed in French vineyards, except in times of exceptionally severe drought.
READ MORE
The Story of a Mariupol Survivor
Keeping a promise… 1,500 years late
Swimming in the Odessa Catacombs
Growers in the Italian region of Tuscany face similar challenges as the heat results in earlier and smaller harvests.
Despite this, these heat waves have not been detrimental to all wine regions, with a record increase in production expected for newcomer Belgium.
According to Pierre Rion, president of the Association of Walloon Winegrowers, the heat wave is good.
"Climate change has had two effects. The first is harvesting: hot, dry summers mean our crops are ripe and healthy," he says. "But the warm weather also reassures our consumers, who associate good weather with good wine, so Belgian consumers are increasingly turning to Belgian wine, as they trust our production due to the warmer weather."
The owners of the 17th century Château de Bioul in southern Belgium, which has been producing wine for ten years, have seen this confidence reflected in their sales, both in Belgium and abroad.
Even Belgian companies have started to take notice, with Brussels Airlines and Air Belgium both stocking Château de Bioul wines in their first class cabins.
These newcomers to the wine industry have just completed their first major international expedition, with 600 bottles sold to restaurants in New York.
In 2018, Belgium produced 2 million bottles, a record that Rion believes the country's vineyards are on track to beat this year.
"All the conditions have been met this year, we have beautiful flowering, beautiful fruit and very little disease. I think we will break the record. Also, since the 2018 record, we have seen an increase of 30 % Wine-growing land of Belgium."
Despite this exceptional year for Belgian wines, their production remains much lower than that of winegrowers established in Europe.
However, even breaking their own record of two million bottles, Belgian producers still have some catching up to do, far behind the 600 million bottles produced in the French region of Bordeaux alone.