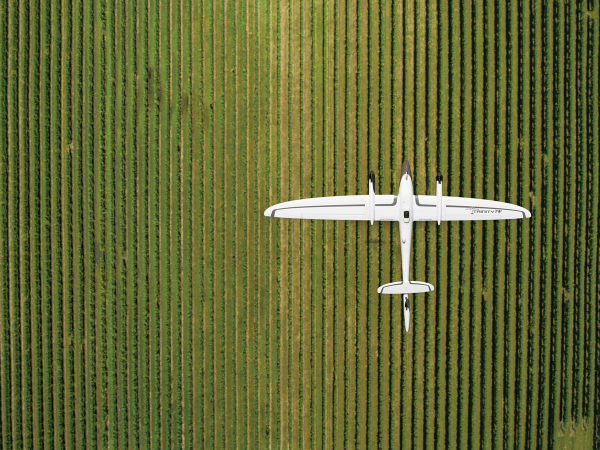 Birds' Eye: Drone surveillance in the vineyards
The unique attributes offered by vertical take-off and landing drones are transforming a range of civilian roles, from firefighting to traffic monitoring and now vineyard management.
Marlborough-based GCH UAV proves what can be achieved using drones in conjunction with advanced sensors and analytical software. The company has been operating in the province since 2017, providing aerial mapping, vineyard analysis and multispectral/thermal imaging services to vineyards.
Operations Manager Colin Aitchison, himself a drone pilot, says it offers the ability to view a vineyard from above in unprecedented levels of detail. "What's interesting about working with vineyards is the diversity of people's demands. What might be super important for one vineyard isn't even on the radar for the next one. But once we're in theft, they find all kinds of value in data."
Operating under the Vineflight brand for its viticulture work, the company can create a digital replica of a vineyard using aerial mapping. Once the data is processed, customers receive an accurately georeferenced map and 3D model for use in third-party GIS software.
In addition to reducing operational costs and time spent in the field, the digital replica allows managers to better understand the field, more accurately measure rows or blocks, and monitor changes over time.
GCH UAV has also partnered with two software companies, Aerobotics and VineView, for more advanced vineyard analyses. By capturing images of a vineyard using multispectral or thermal imagery, GCH UAV can help growers perform analyzes in areas such as canopy removal, number of individual vines, number of missing vines, measurement of canopy spacing, vine level vigor and vigor zones.
The Vineyard Analytic system allows vineyard managers to assess vine health, identify missing vines, and identify the extent of disease or stress. Planning harvesting activities and making decisions about fertilizer and water management can also be done with greater insight, says Colin. "A few years ago there was a lot of hype that this kind of technology would be a game-changer for vineyard management. But it's just one more tool to help them solve problems. and checking out what they see on the pitch. Sometimes having that bird's eye view can explain what they're seeing on the pitch and give them the big picture."
In one example of its work, Cloudy Bay contracted the company for two growing seasons to undertake aerial imagery of 430 hectares of vineyards. In testimony, Cloudy Bay winemaker John Flanagan said the maps they produced were an invaluable tool for the ongoing management of the vineyard. "The service they provided gave us a very good understanding of the vigor and growth of our different blocks, which enabled us to formulate customized management plans for specific sites."