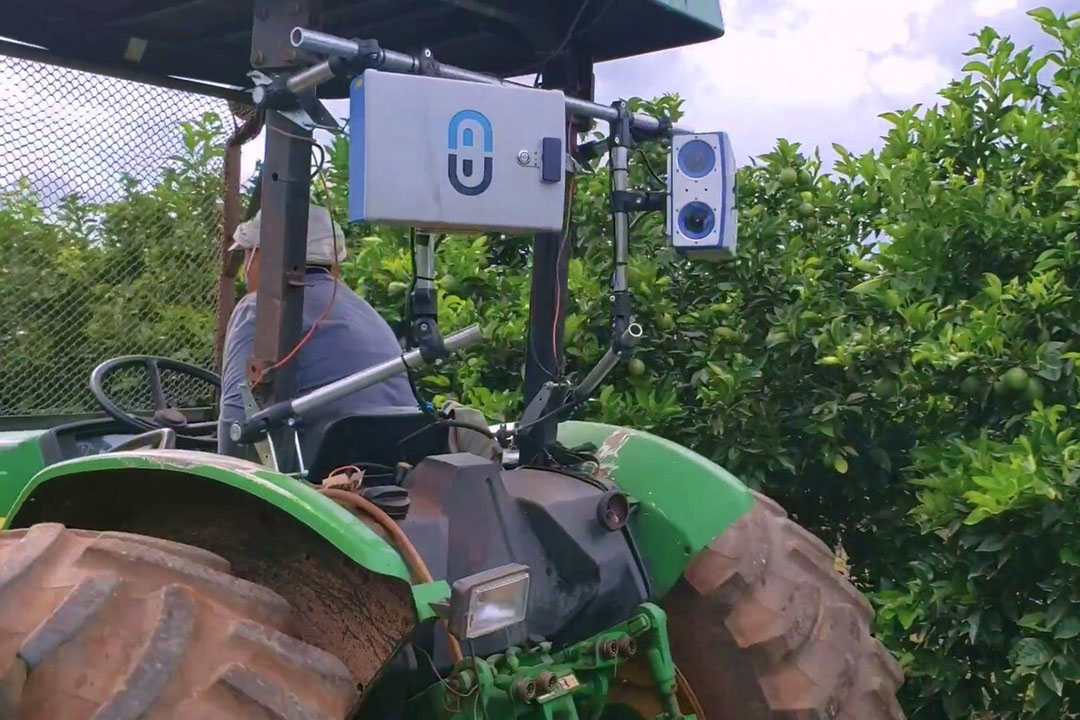 Adroit Robotics Introduces Powerful Scanning Tool for Orchards
Called LeafSense, the monitoring technology can be fitted to agricultural machinery such as tractors to scan plants and fruit in real time, using artificial intelligence and high-resolution images.
Available for orange, coffee, grape and apple crops
The goal is to map the productivity and health of orchards, adding geo-referenced indications via an easy-to-use dashboard. The tool is already available for orange, coffee, grape and apple crops.
Since 2020, the technology has been tested on 14 citrus farms of more than 70 hectares each, totaling approximately 1,000 hectares and 4 million trees monitored.
According to Fabio Terracini, CEO of Adroit Robotics, these test procedures were necessary to understand the needs of producers. "We intend to accelerate knowledge adoption and help rural producers get the most out of their orchards, leveraging their profits in a meaningful way," Terracini said.
Text continues below image
Benefits
Fabrício Santos, agricultural manager at Grupo Vidotti, has applied the LeafSense system during daily activities and says the benefits have been noticed from the start. "We use the system to do orchard inventories, which helps us replant all areas using only the data obtained by the platform. We also monitor productivity forecasts and fruit diameter, which is essential for the company's financial planning," he says.
Among other features, LeafSense provides information on ripening curve, average fruit size, indication of fruit on the ground, canopy volume, flowering rate and presence of flowers, anomaly detections and deficiencies and helps growers detect pests and diseases at an early stage.
The text continues below the video
Partnership with Bayer
The solution caught the attention of Bayer, which earlier this year announced a partnership with the start-up. The partnership will benefit users of Impulso Bayer, the company's loyalty and relationship program in Brazil.
According to Rodrigo Morais, Head of Fruits & Vegetables Strategic Business Latam (Bayer's Business Consulting Latin America), the novelty is in line with Bayer's strategic pillars and goals to expand the variety of personalized solutions for its customers and help shape the future of agriculture. .
"Innovation is a collaborative process and that is why we have encouraged and acted through the open innovation model with start-ups, hubs and other entities to establish partnerships in search of innovative solutions to challenges and problems of agribusiness," Morais said.